ODDS 'n ENDS
- the Fairhall Name in Interesting Places

A Fairhall Coat of Arms?
Question: Do coats of arms belong to surnames?
Answer: No. There is no such thing as a 'coat of arms for a surname'. Many people of the same surname will often be entitled to completely different coats of arms, and many of that surname will not be entitled to a coat of arms at all. Coats of arms belong to individual persons, not to a family. For any person to have a right to a coat of arms they must either have had it granted to them or be descended in the legitimate male line from a person to whom arms were granted or confirmed in the past. So, if someone tries to sell you a "Fairhall Coat of Arms" they are just out to take your money! We haven't, as yet, been able to trace any members of the wider Fairhall family who would have been of high enough rank to have been granted a coat of arms.
Fairhall Street, Coombs, ACT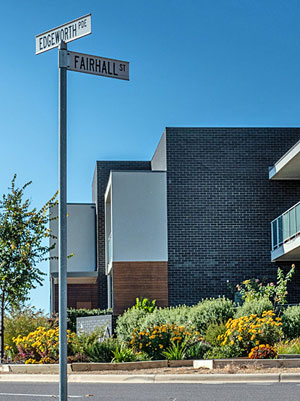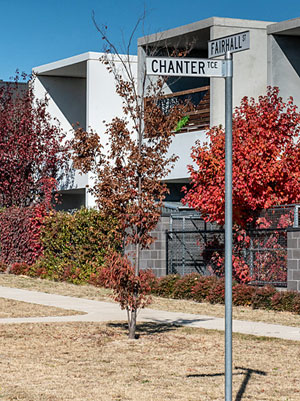 We were very pleased to hear that Sir Allen Fairhall is being commemorated by the naming of FAIRHALL STREET in the new Molonglo Valley suburb of Coombs, Canberra, ACT. The gazettal was on 14 March 2013, Ref: DI 2013-28.

Coombs' development is well under way, with homes and townhouses available for purchase, and the area has been sensitively landscaped to create an open and yet green suburb. This suburb has many local amenities and is just a short drive from the Botanic Gardens.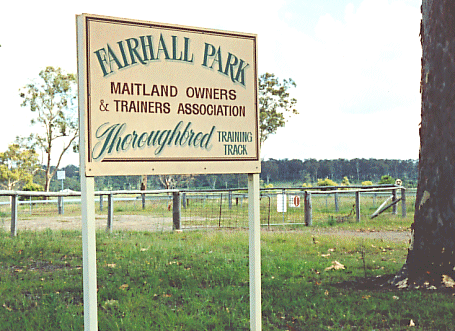 Fairhall Thoroughbred Racing Track
Just outside of Maitland, New South Wales, the Maitland Owners and Trainers Association has a "Thoroughbred Training Track" (and what other type of track would you have with the Fairhall name on it?) that has been named Fairhall Park.

The track was named by the Association in honour of long time supporter Ronald Fairhall, following his death on 21 Aug 1995 at the age of 64 years. Ron was a son of Frank and Jessie Fairhall, and a keen supporter of the district racing industry for many years. His family history is recorded in these files. It would appear that the "Maitland Owners and Trainers Association" no longer exists, so future use and maintenance of the Fairhall Park track is in doubt.
The Fairhall Housing Estate
Opened in 2001 by the development company, Australand, the Fairhall Estate at Kellyville is a part of the rapidly-growing area of Sydney known as the "North-West Sector". The Company receptionist was unable to tell me why the estate had been given that name, and when I visited early in 2008, the estate signage had been removed and there appears to be no remaining trace of the name in public view. All blocks were apparently sold, and the area is now fully developed with quality homes.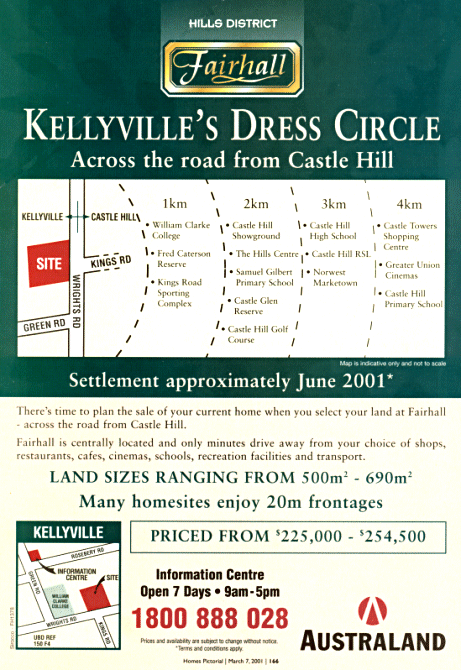 This advertisement was from the
Homes Pictorial
, dated 7 March 2001.
And we keep searching for more items to add to this page!

This page was updated on: 4 August 2021